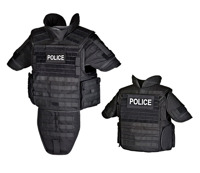 Welcome to Armstech
Supplier of military tactical equipment and police equipment. Our aim is to deliver the right equipment for the right job at the right time at a competitive price!

Armstech started in 2013 to strengthen the supply when we ourselves have been working for many years in the field and often lacked the right kind of equipment. Through years we have built up a broad customer base in the police, military and security companies. Through a global network of partners, we constantly update us on what is available, what is used, how it is used and what is coming.

We can constantly be at the forefront of delivering the correct equipment to assist your needs. Armstech is always striving to actual test out the equipment we sell in order to be sure that truly deliver the right product to the customer.

Whether you are a government agency or a private company, you are warmly welcome to visit us at Armstech so that we can help you find the best equipment for your business and needs.